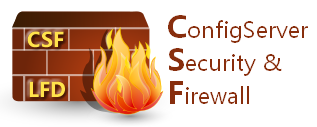 Daftar Command Line CSF Wajib Paham
Last updated on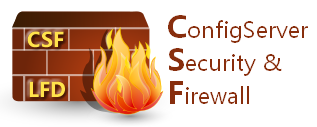 Daftar Command Line CSF Wajib Paham – CSF atau Config Security and Firewall adalah firewall yang sangat penting dan mendasar yang harus digunakan pada server. CSF sendiri merupakan GUI dari IPtables yang memiliki kemudahan dalam melakukan block/unblock IP, membuka port hingga melakukan limit pada koneksi. Semua perintah untuk melakukan block IP hingga membuka port dapat dilakukan dengan mudah dengan menggunakan bantuan CSF.
Selain kemudahan GUI tersebut, CSF juga dilengkapi dengan command line yang sangat mudah digunakan dan sebagai Sys Admin, Anda wajib paham dengan perintah-perintah tersebut.
Pada posting ini kami akan membahas secara rinci cara menggunakan CSF serta perintah penting yang harus Anda pahami untuk memastikan server Anda aman.
Mengapa perlu menggunakan config security and firewall ?
Firewall sangat penting dalam sebuah web server dan salah satu Firewall yang sangat banyak digunakan adalah CSF atau config security and firewall. Hal ini karena CSF akan menutup semua port yang ada di server dan hanya port yang diizinkan sajalah yang dapat diakses pada server tersebut. Hal ini sangat penting agar sebuah server tidak menjadi sasaran hacking.
Selain itu, CSF juga dapat bekerja dengan baik bersama module iptables sehingga Anda dapat dengan mudah melakukan blokir, whitelist dan lain-lain melalui CSF.
Daftar Perintah Penting Config security and firewall (CSF)

Berikut adalah daftar perintah pada CSF yang wajib Anda pahami untuk memastikan server Anda secure atau aman dari hacking.
Menjalankan rule CSF
Melakukan Flush rules CSF
Melakukan restart pada rules CSF
Whitelist IP di CSF
csf -a IP komen whitelist. Misal:
Hapus blokir IP dan allow temporary.
Hapus semua blokir pada temporary
Blokir permanen IP tertentu
csf -d IP komen blokir. Misal:
Hapus IP dari blokir
Hapus semua blokir pada CSF
Restart CSF
Lihat daftar IP terblokir di csf
Cari IP apakah terblokir atau tidak
grep IP /etc/csf/csf.deny . Misal:
Semoga bermanfaat!